'Uber for Home Renovation'
A matchmaking platform for business and homeowners to find the perfect contractor for the perfect renovation and repair needs.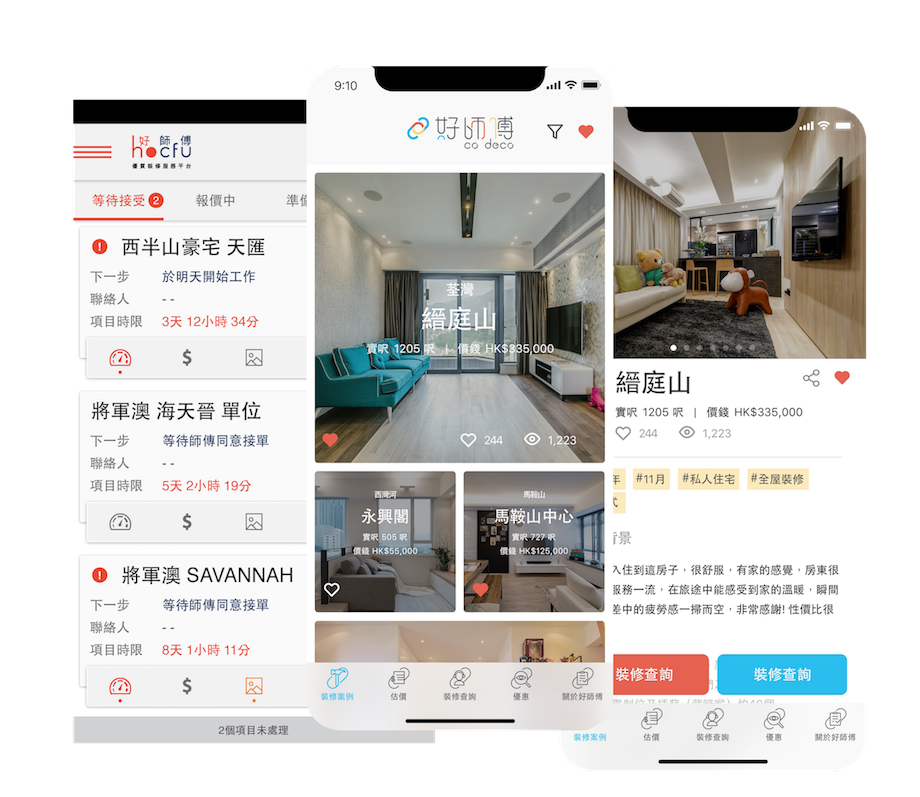 Coordination & Communication
From choosing home design style / CFU (renovation professional) to post-renovation quality acceptance, coordination & communication is the key throughout the whole process. While Codeco has been offering quality services as a web platform to both CFUs & customers, to level up the game, BetaMatters helps Codeco to create Two sets of mobile applications: Consumer App & Cfu App, where most of the business process happens.
Cfu App
It's an app for the verified Cfu (aka Service provider) where most magic happens. The app is all Cfu needs in which they could use it for bidding and managing renovation projects to chat with the platform & customers.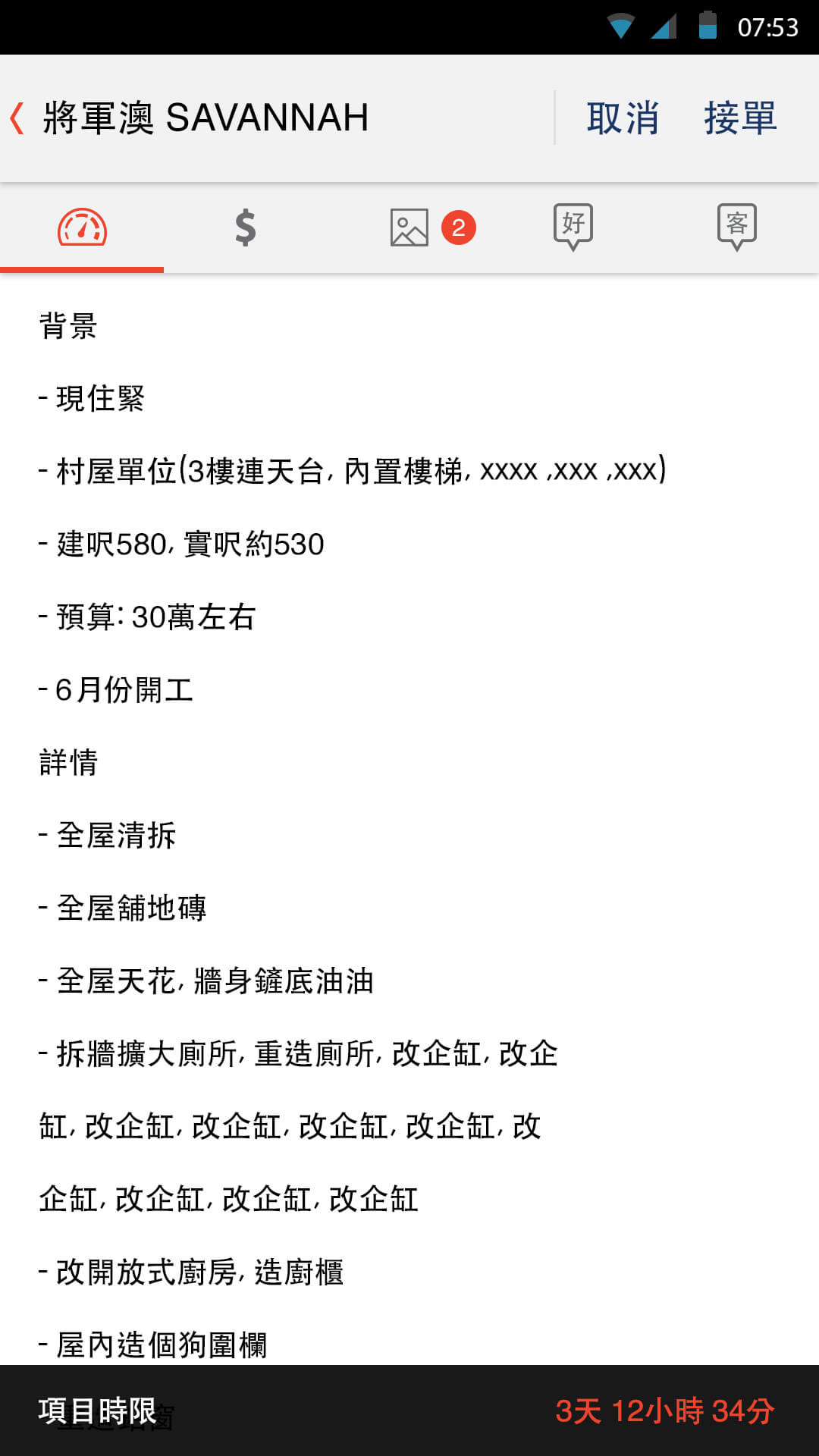 Consumer App
It's rendered with lots of beautiful image from successful renovation cases, where users could have a quick references. When users got questions or have an rough idea of what they wanted, they can easily initiate the whole process right from the mobile application, and services will come to users shortly.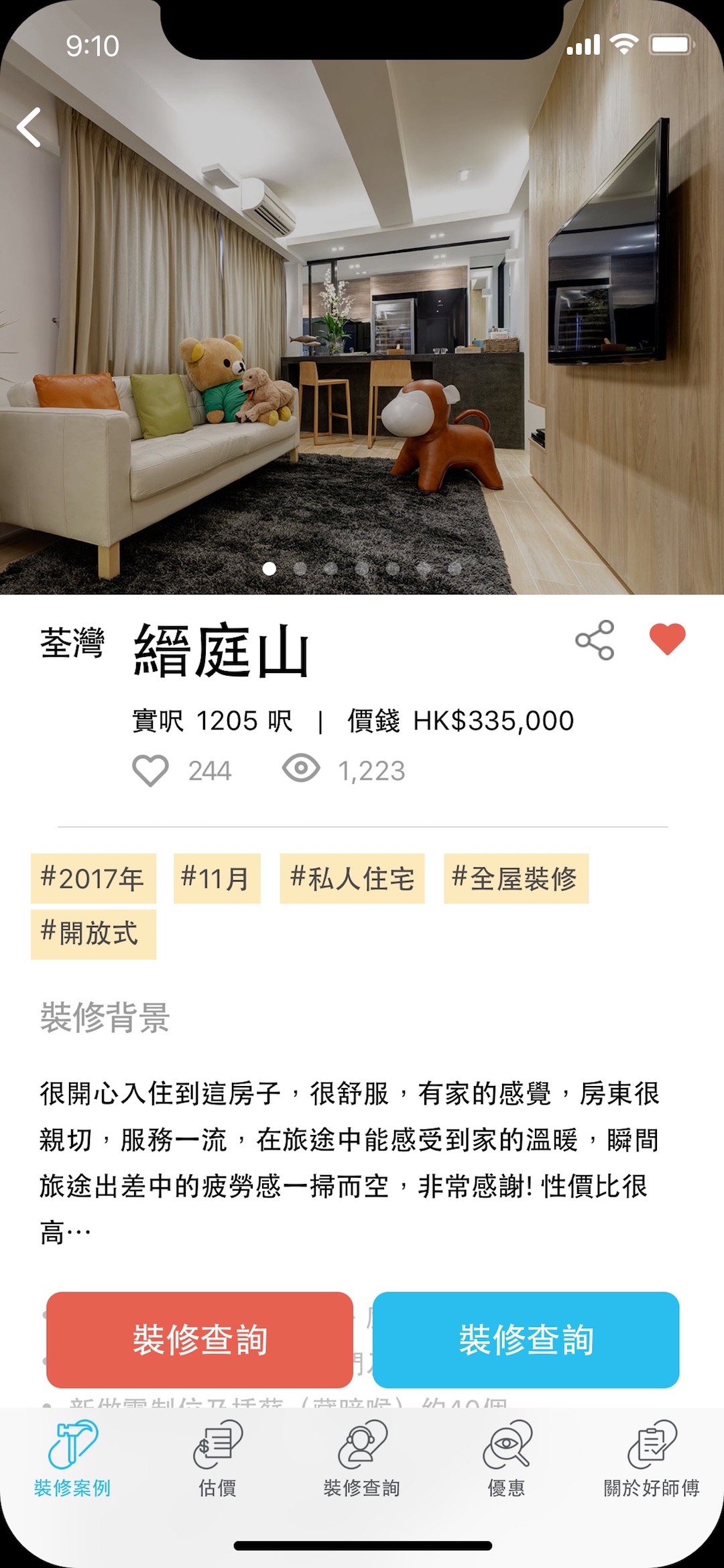 Testimonial
"BetaMatters provides more than just the technical solution, but the whole insight in how growing a business with the best use technology. I would strongly recommends BetaMatters to everyone who is looking for professional services on technology." Ross - Co-founder and COO of CoDeco