'ESports Meets Social Network'
An eSport SNS made specific for gamers. A twitter-esque following system with tie-ins to global streaming platforms so you don't miss a stream whatever platform they are on.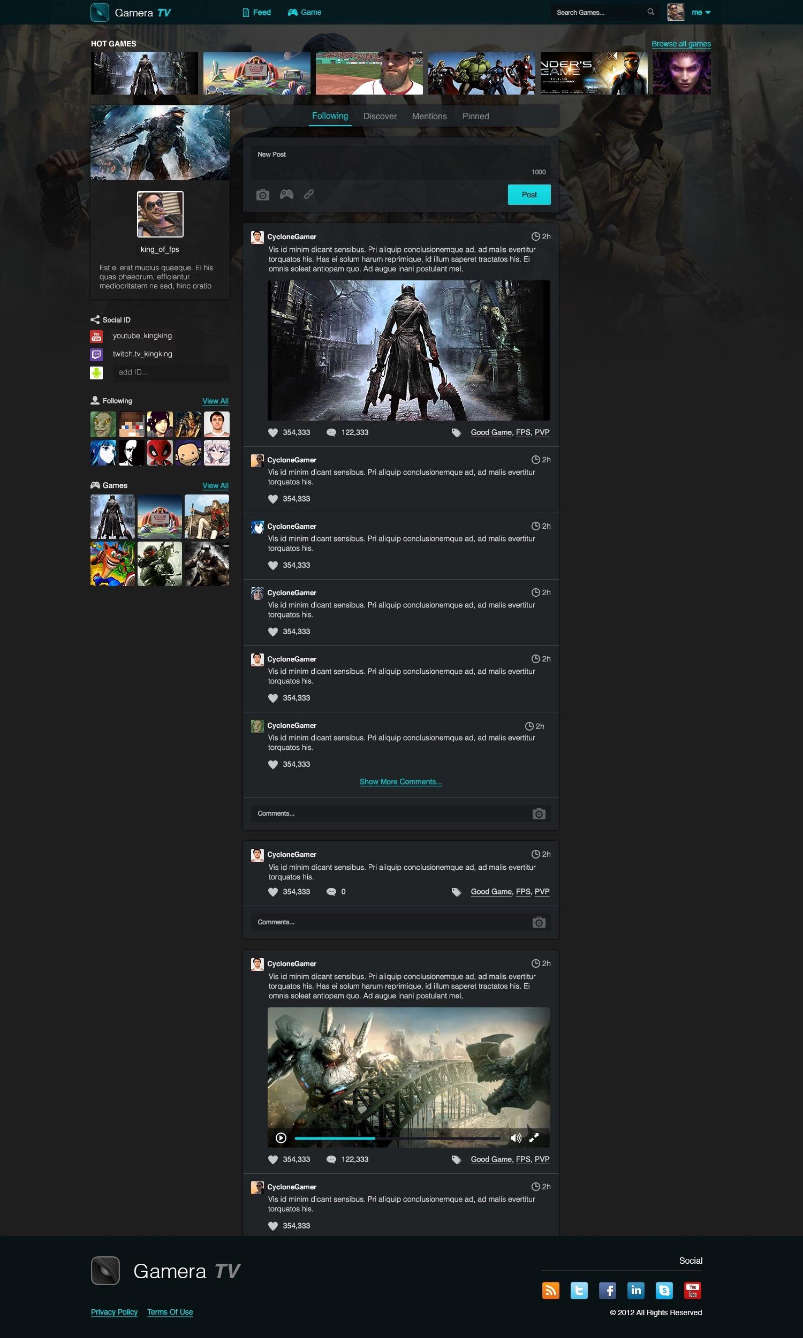 It's an exciting project where we are able to not only develop but to put to use our knowledge on this new & rising industry. (We are young & energetic! in case you don't know)
Cool & Professional
We intentionally styled the site in dark theme to bring out the cool & trendy aspect of the platform, while incorporating carefully crafted gamer profile to showcase the platform's professionalism.
Game-Centric Community
From official announcement to gamer's post to streams, everything is centered around games users play or interested -- Users could indicates easily their gamer tags thus teaming up with new friends for some fun gameplays; Users could also follow any pro players so one would get notified their latest updates.